I had 3 scars over both front and side face.
One dark dent (caused by a foreign matter) on the left cheekbone.
One ugly bumpy scar on the forehead.
One relatively small but deeply dented scar at the left side of the nose.
I had 3 scars on my face.
When I had the scars, the first thing that came to me was that I had to go see a dermatologist.
So I went to a dermatologist's office for consultation. The cost was huge.
At that time, I was unemployed, finding a job, so I couldn't afford it. Although I could have asked
my parents for help but it was too expensive. After a couple of consultations, I gave up treatment.
In the meantime, one of my mother's friends visited my house and saw my scars.
She recommended GIO PLASTIC SURGERY.
At first, I was reluctant because I did not want to get a plastic surgery.
But I thought I had nothing to lose as long as the clinic was good at scare treatment.
So I went see a doctor for consultation.
It was better than I expected.
I was easily tempted by the fact that it was less costly and seemed the clinic could give me better treatment for my scars than the precious ones.
Even the doctor told me I could expect a better result after surgery than what
I had been told in other clinics.
But I cooled down my head and thought it over and over. Then my final decision was to
GIO PLASTIC SURGERY.
The doctor told me that I needed a treatment to remove pigmentation for the dark dented scar on the left cheekbone. He said that we would remove the pigmented part and refill it.
He also said that he needed to do the same for the scar beside the nose.
And for the scar on my forehead, he would use a laser to make it smooth and even.
Surgery started with anesthetic cream.
The clinic has a variety of laser devices.
They told me that each one had different purpose.
When I asked if it would hurt, they said, "Bearable. Just as painful as you get a mole out or hair removed."
It wasn't painful as much as I expected because of the anesthetic cream.
The doctor prescribed ointment for the pigmented scar after surgery.
When I first applied it, I felt my face got hot and redder, so that I stopped using it.
Then I found the spot grew dark again. I called the clinic and it said to me that getting red was a normal reaction and it would disappear soon. It advised me to keep using the ointment.
Of my scars from the car accident, the biggest and ugliest on the side lasted longest.
The treatment for the dented scar beside the nose was finished rather early and most effective.
About 11 months after the treatments in GIO PLASTIC SURGERY,
now I go out with hair tied so I feel so fresh.
I couldn't' even think of it when I had the facial scars.
This year, I am sure I will have a fresh and cool summer thanks to GIO PLASTIC SURGERY.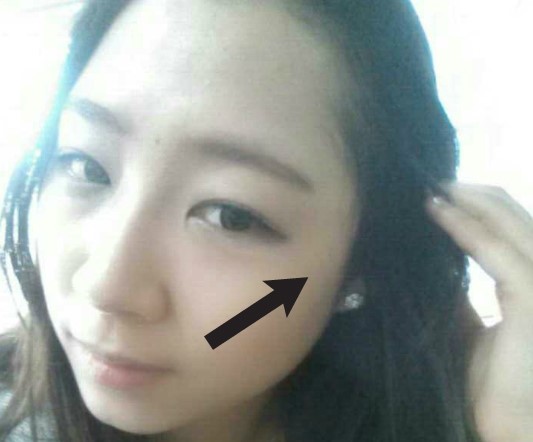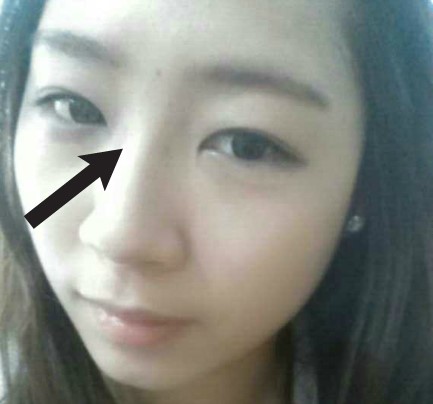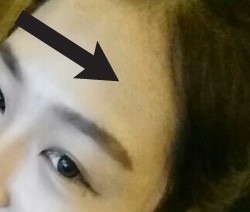 Searching on Internet, I came to know many people who had scare treatment and felt better with good results at initial stage, but soon later it got worse and less effective.
So I took pictures of my scars every month to track progress and development.
It has been 11 months since my treatment and the dented scars have now been filled in and no traces are left, no dark spots and no side effects are seen.
The bumpy scar on the forehead has gotten smooth and even now.
Many people who have read my posts ask me how my scars are and whether I don't still have side effects or not.
So I check my scars every day. I am sure they are getting better and prettier. I can see it!